Questions to Ask Your Builder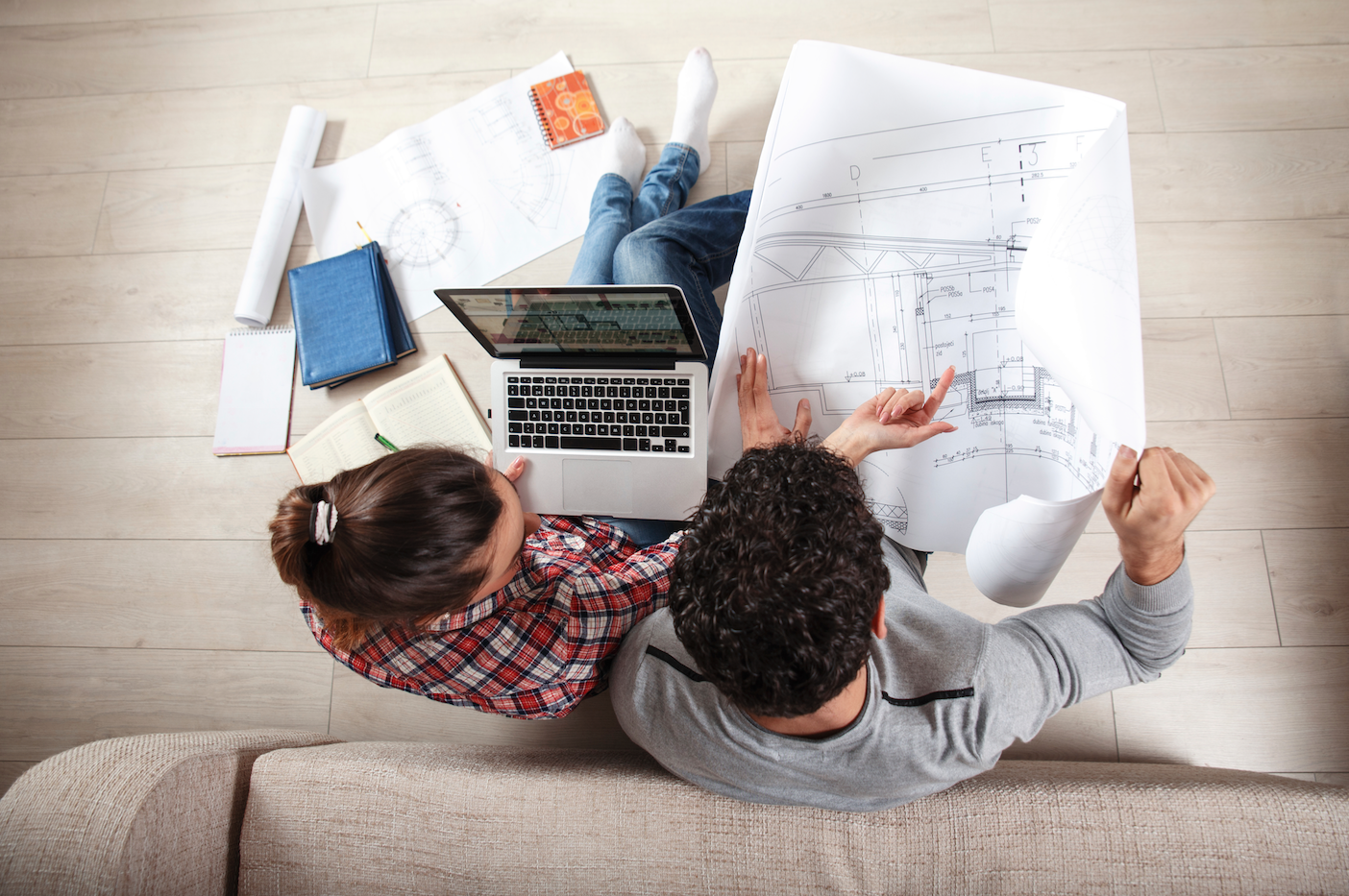 A new home may look great on the outside, but it's what's on the inside that really counts. Ask your builder about the energy-efficient measures built into the new home. The interaction of all systems in the home should be considered during planning and construction, including heating and cooling, windows, doors, insulation, appliances, and lighting, resulting in a high-quality home that will save you energy and money. The quality built into these key components will ensure that your new home is designed to be better for you.
Q: Is the home's ductwork tightly sealed, properly insulated, and tested for leaks?
A: Did you know up to 30 percent of energy loss in the average code-built new home is attributed to leaky duct systems? Poorly installed ductwork increases a home's energy use causes discomfort and may compromise indoor air quality. An energy-efficient new home may be planned and built using sealed duct systems, and then tested to assure optimal performance. Duct sealing during the construction process will ensure that the air you pay to be heated or cooled is delivered to the living areas of your home. Performance testing of the duct system provides proof that the system works as designed.
Q: Are the heating and cooling equipment efficient and properly sized?
A: High-performance heating and cooling systems can reduce your heating and cooling energy costs by up to 30%. To achieve the full value and efficiency of the heating and cooling system, all components must be properly installed and tested. Correct design and sizing of heating and cooling systems are important for achieving maximum comfort and energy savings.
Q: Are the appliances and lighting energy-efficient?
A: Energy-efficient products deliver performance and the newest technology, resulting in significant energy savings. Qualified appliances and lighting reduce energy bills without sacrificing features, style, or comfort. Efficient appliances may include dishwashers, clothes washers, and light-emitting diode bulbs (LEDs).
Q: How about the windows and doors?
A: Windows and doors help separate our living spaces from the cold of winter and the heat of summer.  High-performance windows and doors meet the standard that discriminating homebuyers expect. Some of the benefits of high-performance windows and doors include:
• Increased comfort
• Reduced condensation
• Lower utility costs
Q: Is the insulation properly installed?
A: An energy-efficient new home may use high-efficiency insulation to maximize your comfort and save on energy costs. A variety of insulation products are available, including fiberglass batts, blown or damp-spray cellulose, and insulation that is integrated with the wall structure such as Insulated Concrete Forms (ICF) and Structural Insulated Panels (SIP). Regardless of insulation type, increased efficiency levels of insulation, when properly installed, will save money and provide a more comfortable living space. Along with more comfortable temperatures, insulation provides a quieter space for improved quality of life.
Q: Performance Testing & Quality Assurance
A: New homes qualified by this program are performance tested to ensure that they will operate at optimal levels for greater durability and lower maintenance. Each home must pass a stringent evaluation by an independent third party, who will verify that the required equipment and building specifications for the new home are met.